Outdoors
Nestled between two National Parks, we have all the natural ingredients to thrill every kind of outdoor enthusiast; the only thing missing is you. From horse riding, caving and mountain biking to trekking, canoeing and field sports, Yorkshire's Great Outdoors is the perfect location for an incredible range of activities.
Cycle
Road Cycling
Cycling in the UK has never been more popular since the Grand Depart of the 2014 Tour de France and legacy race the Tour de Yorkshire. Bedale is the perfect location to enjoy many of the circular road routes around the area. Whether you want to take in the countryside at a leisurely pace or test your self on the Tour de France route, there is something for all levels of experience.
Mountain Biking
Using Bedale as a base you're in perfect reach of some of the most demanding mountain biking routes in the world. Dalby Forest, is a must for all enthusiasts. The challenging course is open for all expert riders to have a go. Dalby's not just for the experts – its great network of trails is perfect for those trying mountain biking for the first time. Dalby Forest's great facilities and a number of circular routes of 2 to 12 miles make this an ideal location for all the family. For younger riders, there are easier rides such as the Ellersway Family Cycle Route, a two mile trail. As well as easy-going green and blue trails for novice mountain bikers, there are challenging red runs and – for the experts – ultra-tough black runs. Cycle hire is available on site while there's a number of places offering guided rides so you can get straight to the best trails.
If you're looking to try something a bit longer then The Moor to Sea Cycle Trail is an ideal first cycle tour. More than 100 miles of waymarked cycling through the spectacular scenery of the North York Moors, from wide sweeps of open heather moorland to the breathtaking Heritage Coast.
Road Cycling
Road cycling in the UK has never been more popular since the Grand Depart of the 2014 Tour de France and now the annual Tour de Yorkshire. Bedale is the perfect location to enjoy many of the circular road routes around the area. Whether you want to take in the countryside at a leisurely pace or test your self on the Tour de France route, there is something for all levels of experience.
For more on cycling routes and downloadable maps, take a look at Welcome to Yorkshire.
Field Sports
Yorkshire offers visitors outstanding sporting experiences. If you're new to field sports, there's plenty of places where you can have a taster.
Clay Shooting
Clay shooting is available close to Bedale at the Marne Clay Shooting Club Kids can also join in the fun and the Marne club even have a 'Kids Shoot Free' policy. Warren Gill at Masham is another excellent facility to experience clay shooting, set in the stunning countryside of lower Wensleydale.
Horse Riding
There is no better place to have a canter than in Yorkshire, be it through one of the three National Parks or along the bridleways and routes specifically intended for the rider. The choice of route is pretty much endless, and with miles of country roads, it is easy to travel between small hidden villages or along riverside trails. Whether you're an experienced rider with your own horse, or someone looking for their first experience of horse riding, Yorkshire has some of the UK's most spectacular and most memorable places to explore. Masham Riding Centre is located a few miles from Bedale and offers a great selection of activities.
For the more serious rider Richmond Equestrian Centre and Northallerton Equestrian Centre offer some fantastic facilities.
Active
Running
Bedale & Aiskew Runners meets every Wednesday for training and compete in an arrange of events around the area. Road running, cross country and fell running are the activities with club members taking part in a wide variety of races.
Sailing
Thornton Stewards Sailing Club is based at Thornton Steward Reservoir, 5 miles west of Bedale, North Yorkshire, at the entrance to Wensleydale. At 35 acres it is large enough to give good tactical racing, yet small enough to feel safe for the nervous or newcomer as all areas of the water are visible from the clubhouse. The Cub is fortunate in owning a number of dinghies for members without boats to sail.
On Foot
Three world-famous National Parks, three Areas of Outstanding Natural Beauty, wild moors, rolling hills, rugged coastline and stunning views around every turn. Yorkshire is made for walking and Bedale is the perfect place to use as a base to explore them all.
Take On A Challenge
For those who like a real challenge, Yorkshire' superstars, the Three Peaks Challenge is a must . The Yorkshire Three Peaks walk is a famous challenge walk in the Yorkshire Dales, taking in three of the highest summits in the area; Pen-y-ghent, Whernside and Ingleborough. Each of these hills is worthy of spending a day on but each year many walkers attempt to walk all three in less than 12 hours. The route is 24.5 miles (39km) long and has over 5,000 feet (1,600m) of ascent. If you make it in 12 hours or under, you can join the Three Peaks of Yorkshire Club, provided you've clocked out and in again at the Pen-y-ghent Café in Horton-in-Ribblesdale. Horton-in-Ribblesdale is a popular starting point and has a train station, so save your energy for the walk and leave your car at home.
A Gentle Stroll
Fancy a short walk? With miles and miles of country lanes, unspoilt villages, canal towpaths, lush valleys, archeological sites and wildflower meadows, you're spoilt for choice.
Golf
Bedale enjoys its own 18 hole golf course, set in stunning countryside on the outskirts of the town. Bedale Golf Club is open to members and visitors and even operates an online booking system. A few miles on from Bedale is the Akebar Golf complex offering another 18 holes course. Again the course is open to visitors at very reasonable rates. Other golf clubs in the area include a 9 hole course at Masham & a 18 hole course at Catterick Garrison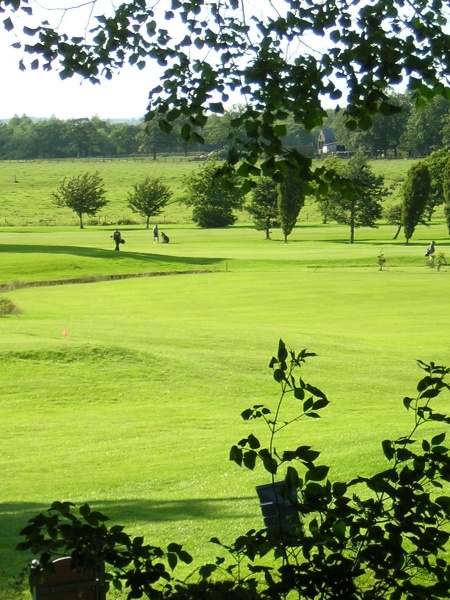 Bowling
The bowling green is situated near the centre of town, to the rear of the Co-op, DL8 1ER. The Bedale Bowling Green Society began in 1792! In addition to 5 competitive teams playing throughout the summer, there is an active social calendar in the modern clubhouse.
Canoeing & Kayaking
Yorkshire has some excellent rivers and can cater for flat water paddling to Grade 3+ white water. Our extensive network of canals and rugged coastline also offer some of the best canoeing and kayaking around. Two of the most popular rivers are the Wharfe and the Washburn. Both of these are only open at certain times, so do look on the British Canoe Union Yorkshire site for more information first. Additionally, each Club has its own regular trips on their stretches of local water. Sleningford Watermill is a great place to access the river Ure and to learn to canoe with the friendly folk at Xperience Adventure or take part in one of their 1, 2 or 3 day adventures, where you can enjoy rock climbing, archery, abseiling and much more.
For those looking for a gentler adventure on water that doesn't move as much, here are some suggested venues:
Lake Semerwater, near Bainbridge, North Yorkshire. Bring your own canoe and enjoy the rugged and beautiful setting of this lake. Ever fancied kayaking or canoeing but don't want to throw yourself in at the deep end? Alfresco Adventures water sports activities are full of fun and range from a gentle paddle on flat waters to conquering moving water and rapids. Novice to expert, they have something to suit your every need. They also offer various national recognised skills courses including the star awards and foundation safety rescue training.
The provides a good summary of most UK rivers, so you can find out what it's like before you paddle.